Made For Grownups, With Kids In Mind.
From New Mexico, For New Mexico.
Alax is here to learn all about caring for young children, sharing tips, resources, and programs that support New Mexico families like you!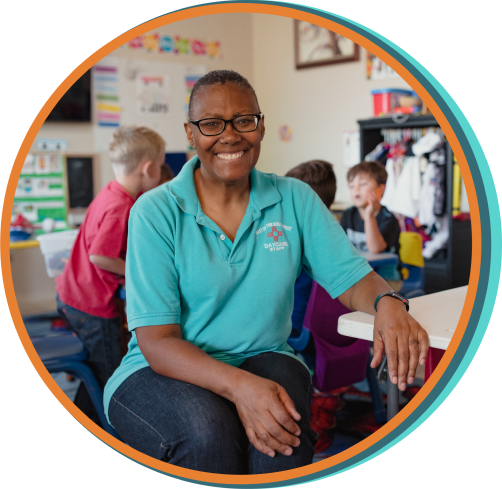 Are you an early childhood professional?
Help us reach New Mexico families by sharing The Early Show with Alax with your community! Get educational tools and resources to share with the families you serve.
The New Mexico Early Childhood Education and Care Department
MediaDesk
Film Nest Studios
Original Concept by the Moments Together team:
MediaDesk
New Mexico PBS
United Way of Central New Mexico
UNM Family Development Program
Sommer Smith
José Viramontes
Anna Darrah
Alessandra Dobrin
Sommer Smith
Hailey Heinz
Alessandra Dobrin
Anna Darrah
Devon Ludlow
Educational Content Specialists
Hailey Heinz
UNM Family Development Program
Jilann Spitzmiller
Alec Brown
Alessandra Dobrin
Original Music/Sound Design
Jessie Deluxe
Devon Ludlow
Jessie Deluxe
Leandra Romero
Darrah Ribble
Genevieve Russell
Matthew Betlej
Darrah Ribble
James Longmire
Alec Brown
Sowelu Lottimer
Amrita Khalsa
Ramsay de Give
Genevieve Russell
Kate Russell
Patrick Boyles
Quinn Tincher
Original Puppet Designer/Builder (Alax!)
Erica Frank
Original Puppet Design (Quest Glove and Golden Dancers)
Amrita Khalsa
Animation and Motion Graphics
Alec Brown
Fernando Gaverd
Little Big Bang and MediaDesk
Mimi Design
Jason Griffin
Kat Contreras
Spanish Language Episodes
Translation and Voice Over
Brian Amador and Rosi Amador
Daniel Melman
Devon Ludlow
Spanish Language Post Production
David Aubry, Lightningwood Entertainment
Micah McCoy
Sonya Martinez
UNM Family Development Program
Cradle to Career Policy Institute
New Mexico PBS
United Way of Central New Mexico
Eb Lottimer
Bill Stratton
Rachel Nowak
Hank Rogerson
Claudio Ruben
Mariah Carillo
Paddy Rawal
Anoushka Khalsa
Patricia Dobrin
Mimmissi Momo and Kooks the Edit Cats
The New Mexico Early Childhood Education and Care Department
MediaDesk
Film Nest Studios
Original Concept by the Moments Together team:
MediaDesk
New Mexico PBS
United Way of Central New Mexico
UNM Family Development Program
Sommer Smith
José Viramontes
Anna Darrah
Alessandra Dobrin
Sommer Smith
Hailey Heinz
Alessandra Dobrin
Anna Darrah
Devon Ludlow
Educational Content Specialists
Hailey Heinz
UNM Family Development Program
Jilann Spitzmiller
Alec Brown
Alessandra Dobrin
Original Music/Sound Design
Jessie Deluxe
Devon Ludlow
Jessie Deluxe
Leandra Romero
Darrah Ribble
Genevieve Russell
Matthew Betlej
Darrah Ribble
James Longmire
Alec Brown
Sowelu Lottimer
Amrita Khalsa
Ramsay de Give
Genevieve Russell
Kate Russell
Patrick Boyles
Quinn Tincher
Original Puppet Designer/Builder (Alax!)
Erica Frank
Original Puppet Design (Quest Glove and Golden Dancers)
Amrita Khalsa
Animation and Motion Graphics
Alec Brown
Fernando Gaverd
Little Big Bang and MediaDesk
Mimi Design
Jason Griffin
Kat Contreras
Spanish Language Episodes
Translation and Voice Over
Brian Amador and Rosi Amador
Daniel Melman
Devon Ludlow
Spanish Language Post Production
David Aubry, Lightningwood Entertainment
Micah McCoy
Sonya Martinez
UNM Family Development Program
Cradle to Career Policy Institute
New Mexico PBS
United Way of Central New Mexico
Eb Lottimer
Bill Stratton
Rachel Nowak
Hank Rogerson
Claudio Ruben
Mariah Carillo
Paddy Rawal
Anoushka Khalsa
Patricia Dobrin
Mimmissi Momo and Kooks the Edit Cats